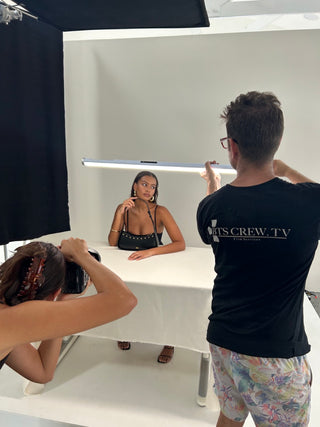 BEHIND THE SCENES
After Dark
Inspired by the beauty in the shadows
"SS23 was inspired by the beauty found in the shadows, the spirit of midnight adventures," says brand director, Bonnie Davis. "It's about the mysterious beauty of a woman who has been on a night out with friends. She's elegant with a touch of rebellion, glowing with femininity and confidence... she is more beautiful than ever."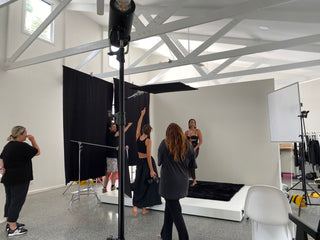 The Campaign, shot in Dylan Kain's Australian studio, stars Shimma (Kult), who's beauty and elegance captured the spirit of the collection - to perfection. "Shimma embraced the essence of midnight allure and evoked an air of intrigue and sophistication".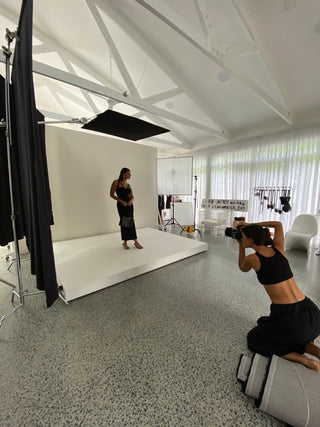 Each piece is carefully designed to effortlessly blend luxury, functionality, and modernity. Exceptional quality with a touch of rebellion, these pieces will look effortlessly cool with day wear but become even more magical after dark. Committed to empowering women with unique and sophisticated designs enjoy some of our favourite behind-the-scenes moments.  
SS23 Credits Photographer: Elizabeth Butner Talent: Shimma Marie (KULT) HMU: Alexia Mahoney Creative Direction: DYLAN KAIN