ABOUT US
The studio
It started as a conversation between New York and Melbourne. Sisters discussing the lack of a luxury designer handbag brand on the market - that there was nothing setting their hearts on fire.

That conversation became Dylan Kain.
The designs 'en noir' are cool, easy, chic. With a focus on high quality and a collection that grows as inspiration hits, not when seasons or trends dictate. It's a mix of classic elegance and heavy metal hardware: I+II - symbolic of the three sisters behind Dylan Kain.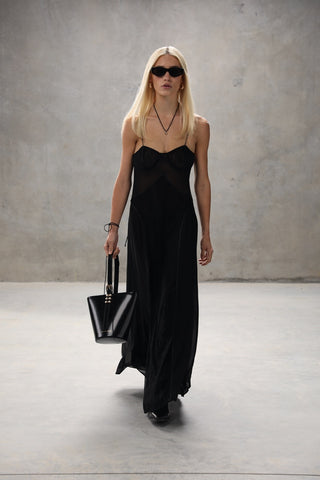 designed with intention
Our Manifesto
The manner in which we live can be seen in the eyes of our spectators.

The soul we exude should be forged with confidence.

Forever, women have held necessities.
Today we rage with identity, our fittings converse with pride and disposition.
Like a drug, we attach to our hip the feeling of electricity, a pulse within reach.

Our handbag is cardinal to our stance. It's our escape, our destination. It's the hook to our melody that amplifies and reverberates individuality.
With proportion and elegance let your statement read fierce and sincere.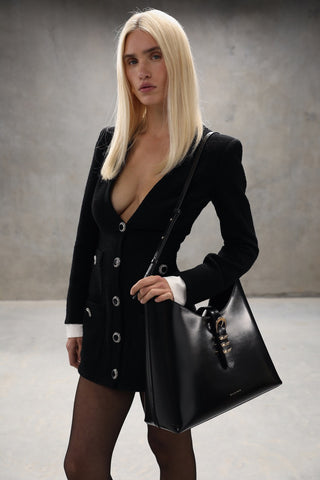 SUSTAINABILITY
Materials and processes
DYLAN KAIN is an independant, female founded company working to reduce our impact on mother earth. Learn more about our approach to sustainability and ethics, our people, materials and processes.